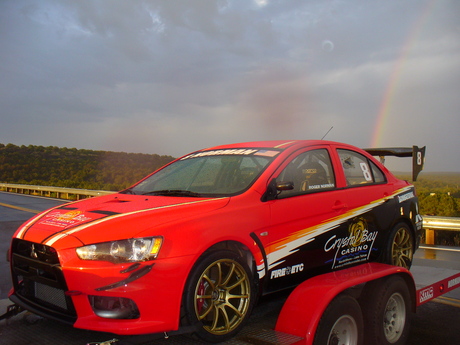 3 In-Car Cameras
1 HD Helicopter camera

Hey racing fans! This year Norman Motorsports fielded a brand new, previously unraced model Mitsubishi Evo 10 Lancer modified by Rhys Millen Racing and driven by Roger Norman at the world famous Pikes Peak International Hill Climb...We were joined by a group of Baja Fools and really put Colorado Springs to the test... Pictures are up in the gallery @ www.rogernormanracing.com/gallery

The video is the full 12 mile course from start to finish of the actual race. The danger really picks up around 8 minutes when Roger clears the tree line and starts up towards Devil's Playground...

Hope you enjoy it and thanks for supporting www.rogernormanracing.com!